I recently (<1 year?) finished Rings of Saturn by W. G. Sebald and was completely moved by the book. The fact Sebald can write fiction with such conviction that it sounds like truth is amazing, and the depth of his knowledge here on all things is itself a sight to behold. One thing that is interesting in the book as well is that there are pictures in it that go along with the narrative of the book. Some are photographs, some maps, some diagrams. Examples: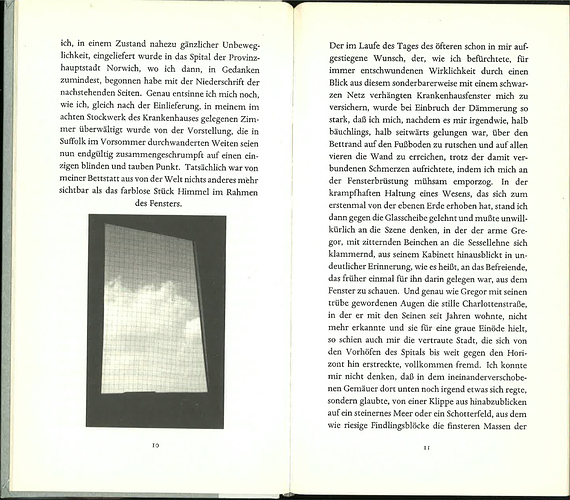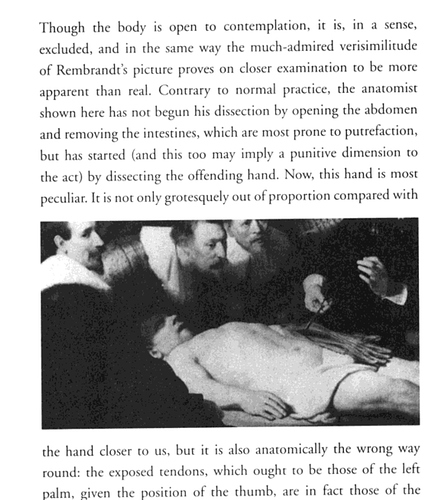 I think it was one of the first books I read that treated images like this, as both themselves the topic of discussion and a minor accessory to prose. They were also spaced out enough that each image, when it appeared, felt special. Inspired by this idea I also recently picked up Uncertain Manifesto by Frédéric Pajak where:
The utterly original book that he produced is a memoir born of reading and a meditation on the lives and ideas, the motivations, feelings, and fates of some of Pajak's heroes: Samuel Beckett and the artist Bram van Velde, and, especially, Walter Benjamin, whose travels to Moscow, Naples, and Ibiza, whose experiences with hashish, whose faltering marriage and love affairs and critique of modern experience Pajak re-creates and reflects on in word and image.
Though Pajak's book has more of a graphic novel feel than Sebald's, I'm now really interested in this idea of "books with words and pictures". In searching for some of the images from Rings of Saturn, I also ran across this site that seems to be a good resource on the topic as well and theorizes the idea:
http://writingwithimages.com/1-the-idea-of-writing-with-images/
From the site:
My main subject, then, is fictional narratives, written in continuous prose, with interposed images, usually photographs.
Using this as a jumping off point, do any other people here have experience with books like this or further recommendations in this area?