We've touched on this in a couple of other topics–there are some cases (rare book collecting, organizing books by color) which seem to value books more for their aesthetic than their contents. In a way, this feels wrong and shallow. (The old "judging a book by its cover" cliche.)
I actually really love a beautiful book cover, or a nicely bound book. Especially when the contents are worthy of it. I suspect I'm not alone. This got me thinking about examples of really beautiful books.
The ones I think about most are the blinged out religious texts, like these, which were on view at the Morgan in NYC: https://www.atlasobscura.com/articles/medieval-luxury-books-pearls-jewels-gold-silver-manuscript-covers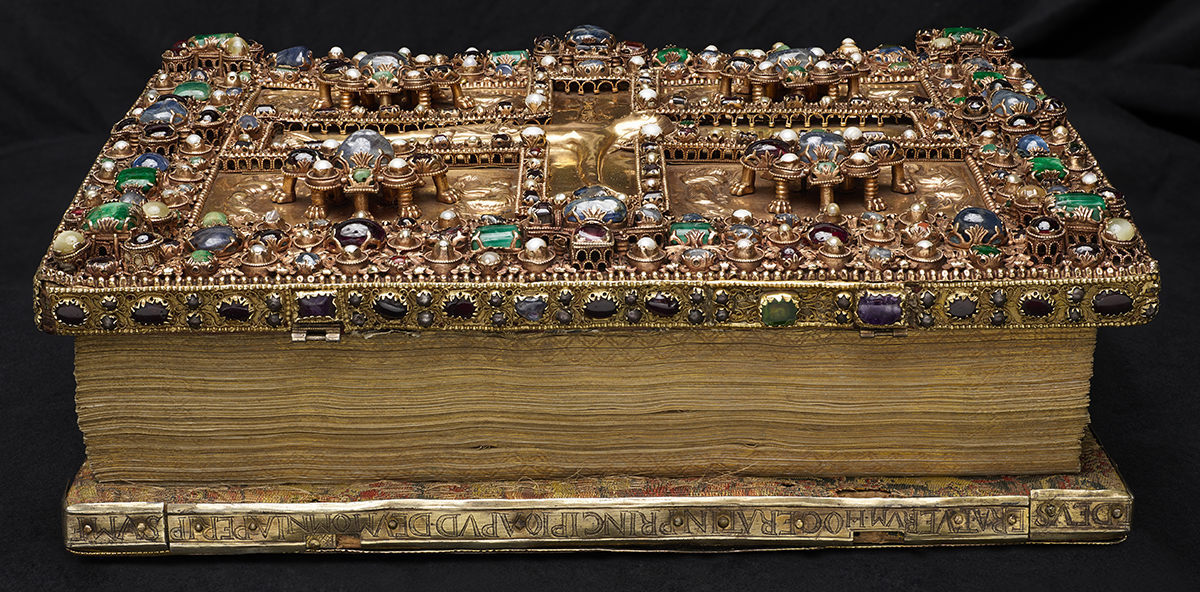 Can't argue with that.
Are there any particularly beautiful books you've come across, that you think deserve to be celebrated as objects? Or do you think that the corporeal being, the earthly form, of a book is completely irrelevant-- that what we call a "book" is really comprised of the words inside, regardless of form?